DV Systems
DF Series Air Filters
High Efficiency Filtration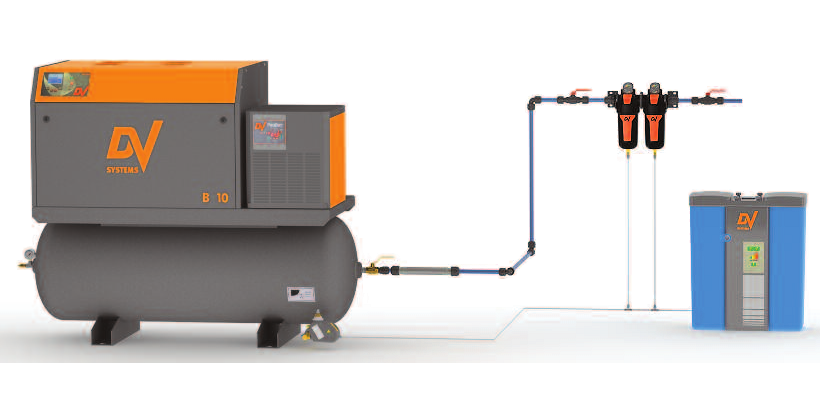 DF Series compressed air filters reduce contamination in your air stream to help protect your critical processes and valuable equipment. DF-series filters assure your compressed air system delivers clean, high-quality air throughout your facility.
Maintaining a low pressure drop on all compressed air components is critical for an energy-efficient system. DV Systems' DF Series filters have been engineered to deliver low pressure drop throughout the life of the filter element.
An all-aluminum, precision die cast body is suitable for high temperature (100º C/212ºF) and high pressure (290 PSI) applications. A proprietary coating applied to the inside and outside surfaces provides corrosion protection in harsh industrial environments. All canisters are CRN registered.
Learn more by viewing the webinar.
Highlights
High Effective Filtration Area
High Holding Capacity
Low Pressure Drop
Easy & Secure Installation of Filter Elements
No Touch Filter Element with Visual Alignment
Versatility in Use: 4 Types of Cartridges Available for all Canisters
CRN Registered Canisters
Download the DV Systems DF Series Air Filters Brochure (PDF)
Types of Filter Elements
A Series Air Line Filter – 1 micron (µm) mechanical coalescing filter
P Series Pre-Filters – 0.1 micron (µm) coalescing filter
E Series High Efficiency Oil Removal Filters – 0.01 micron Coalescing Separator Filters
V Series Oil Vapor Removal Filters – Activated Carbon Filters